Attending the UN Water Conference
Last week I had the pleasure of being in New York City during the UN Water Conference. The streets around the UN were bustling with people from around the world, all speaking different languages but most speaking about the same thing: water. Across the panel discussions I was able to attend and in conversations with other participants throughout the week, a few key themes kept coming up:
The potential opportunity for further investment and scale of nature-based solutions

The shift to bottom-up vs. top-down approaches

The need for acceleration to adaptation as the days of mitigation are past and we need to look critically at investment impact of every dollar.
I was particularly struck by how, in almost every conversation I observed or participated in, further engagement of the private sector was mentioned as critical. While I heard these high-level comments a lot, there were only a handful of examples I saw where these comments were further and more concretely unpacked.
The first example that stuck out was the potential role of consumer packaged goods (CPG) companies, particularly in the water, sanitation and hygiene (WASH) sector. With extensive reach and household penetration of their products, CPG companies like Reckitt or Proctor & Gamble are uniquely positioned to shift normative and behavioral change at scale, something that remains a challenge across the development sector. Using marketing, packaging, and products to influence how people behave is at the core of these CPG businesses. They have used these tools for social and developmental change before. Recently, during the height of the COVID-19 pandemic, CPG companies used their voice to encourage handwashing and sanitation. It is no secret that funding is an enormous challenge across the water and climate sectors. The gears for committing, and more importantly funding solutions in WASH and across the broader water sector are slow-moving, particularly in the face of staggering targets. Therefore, increasing public energy towards uptake of solutions by working with CPG companies and other corporate entities may be feasible groundwork with a lower barrier to entry and a more straightforward 'win-win' opportunity.
This concept of 'win-win' was also a common trope when describing how the private sector might engage in water. I heard a good example of what this might look like from Starbucks' Head of Sustainability Strategy and Programs, Una Hrnjak. She talked about how investing in women famers and water smart agricultural practices benefitted Starbucks' bottom line making it a no-brainer to prioritise and also maintain these decisions and investments as part of the corporation instead of as part of their philanthropic entity. While this is just one example, others expressed how sizing the market, particularly for better commoditising water utilities and sustainable agriculture, could show the potential profit for private sector investment. Partially, this seems to be because of the linear nature of the investment; it is easy to see the bang for their buck. However, it may be a tougher sell for the likes of sanitation and hygiene where the benefits and impact to profit may be non-linear or have a longer time-scale (e.g. education outcomes). This was explicitly expressed by Eric Stowe, the Founder and CEO of Splash, a nonprofit organisation that designs child-focused WASH, and menstrual health solutions for governments in some of the world's biggest cities. "Our ability to suggest that it is lucrative is just not there. Public schools serving the poorest kids, that's not a private sector market. That's not an opportunity to make money." To me, this underscored how the same solution will not be appropriate for every problem and the business case may not always be the most compelling case to secure and sustain resourcing.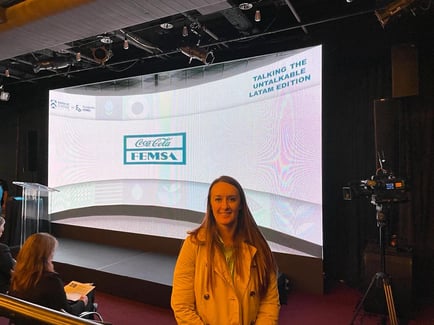 Another major stakeholder group from the private sector that commented on opportunities for engagement was financial institutions. From development banks to private equity firms, impact investors, and more the theme was largely blended finance. They spoke about their work building out additional use cases and emerging areas of potential investment particularly in blended finance. In these conversations, private sector institutions were talking about scale – how to structure products for larger populations of investors with different risk tolerances and appetite for financial or ESG returns and the ability for combining funding types to meet these requirements. Some examples like combining first-loss guarantees from development institutions like multilateral development banks (MDBs) with funds from the likes of private or growth equity have shown promise encouraging further use. However, depending on the time horizon and scale of return, some areas of investment will be more attractive than others (again commodities and agriculture potentially winning out over WASH or biodiversity opportunities).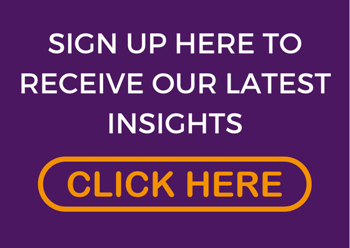 The official outcome of the conference was 700+ commitments against a Water Action Agenda, with pledges and actions to accelerate impact and improve impact towards achieving Sustainable Development Goal (SDG) 6. A summary of the key ideas and recommendations from the conference from the UN General Assembly President is also forthcoming. While these actions are taken at the highest level, there may be opportunities for organisations to reflect on their own actions and approaches as well. Some potential next steps I see might include:
Network and relationship building: Engaging the private sector or others may require additional time or resources upfront for a more coherent and cohesive approach which may require revisiting current resources and focus.

Reviewing internal efficiency and effectiveness: The funding landscape will only grow more challenging, so making the most of your internal operations will be increasingly important

B

uilding a strong communication muscle: To engage new and different stakeholders, especially in the private sector, strong communication skills and the ability to tailor messaging for different audiences is key
Within our Strategy Practice, we work with leading global development organisations to build organisational efficiencies and develop opportunities for collaboration. We empower our clients in driving lasting change, and look forward to continuing to support them as they take these next steps or other. The conference underscored that we do not have the luxury of time to wait for the next summit before taking action. We are eager to learn more about how others are working through these challenges and invite you to contact us to discuss further. Feel free to connect with me to discuss more.