Leadership & Resilience in the International Development Sector
SRI Executive recently hosted a discussion on how leaders can build personal resilience for themselves and their teams, in the face of ongoing challenges and change. The panel of speakers included Michael Emery, Director, Division for Human Resource Management, International Organization for Migration (IOM); Valerie Kushata, Director, People & Culture, Country Office Management for World Wildlife Fund for Nature (WWF); Sarah Dawn Petrin, International Humanitarian & Author of Bring Rain: Helping Humanity in Crisis; and David Ssegawa, Global Chief People Officer, Living Goods.
The panel discussed the approaches they have learnt and used in the context of the COVID-19 pandemic; and what tools they will take forward, especially as the world still faces the ongoing climate crisis. Sarah Petrin's recent book "Bring Rain" discusses five traits of humanitarian leaders: love for people, leave your comfort zone, take risks, live with less and personal resilience. Some of these traits were explored further in the panel discussion.
Adapt to new realities
In building resilience for themselves and their organisations, leaders have had to be agile and adaptive to the changes and new realities which surround them. They have quickly got to grips with new technology enabling them to communicate and exchange information with their teams - essentially swapping a physical workspace for a virtual one. Where some activities have been forced to stop, leaders have developed opportunities to retain their staff, such as through furlough schemes. Many leaders have abandoned previous organisational systems and processes because they are no longer relevant, and new ways of working have proved to be just as effective. For example, establishing remote and/or flexible working options for staff, which recognise their personal commitments and can reduce carbon footprints.
Support well-being
All leaders have a duty to care for themselves, as well as their staff. Being a good leader starts with understanding what you need for your own health. Acknowledging when respite is needed from a challenging work environment has been crucial. Leaders have also ensured that they support their teams' well-being. For example, while some staff have been more vulnerable to poor mental health than others, leaders have recognised this and appointed welfare officers. Some organisations have also strengthened a culture of recognition. For example, IOM offered its staff two extra annual leave days in recognition of their perseverance supporting vulnerable migrant communities within the COVID-19 context.
Respond to diversity
In the face of ongoing challenges and change, staff across an organisation often demonstrate different levels of personal resilience. Anecdotal evidence suggests that older generations have shown greater resilience than their younger colleagues, wanting to remain in the field to deliver aid, despite the pandemic; as have employees from the Global South who have grown up with more risks to their personal health and safety, and who have been raised in a more communal "village" environment, compared to staff from the Global North who experienced greater shock at having their individual freedoms restricted. In her book Missionaries, Mercenaries and Misfits: An Anthology, Rasna Warah refers to "missionaries" – traditional and committed employees who accept established processes and ways of working; "mercenaries" – disruptors who constantly challenge and question; and "misfits" – employees disengaged from an organisation's overall values and goals. Good leaders can help to build organisational resilience by recognising and addressing these differences. For example, empowering staff to support each other and replicate their personal resilience through peer-to-peer mentoring schemes. Other leaders have avoided "one-size-fits-all" global policies and instead asked their teams to define the approaches that make sense for them.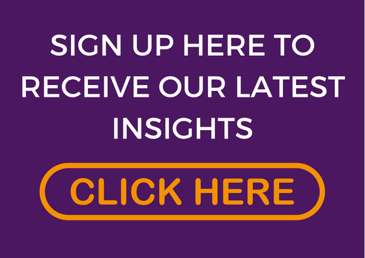 Lead with compassion and authenticity
Similar to climate change, the COVID-19 pandemic has affected the entire world with global populations having to respond to ongoing challenges and change. Good leadership requires authenticity and intellectual, emotional, change and social resilience. Many leaders' expertise has been challenged - they no longer have the answers, and this has led to a sense of vulnerability. It is vital that they listen to their staff as they gather evidence to support decision-making and scenario-planning. Different opinions matter, even if they contradict a leader's own. Leaders should acknowledge that some goals might take longer to achieve than others and they should be open and honest in discussions with their staff. Similarly, they should accept their organisation's capabilities and admit when partnerships are required to reach overall goals.
Provide practical training
Finally, many leaders have helped to build resilience within their organisations through practical training. For example, at the start of the pandemic, Living Goods rapidly equipped their health worker staff with education on the coronavirus. This has built their resilience, helping them to deliver essential health services to local communities, as well as share important messages on protection from the virus while encouraging vaccine uptake. Essentially, they have empowered their staff to "do what they do best". Other organisations have also provided practical training on resilient leadership. For example, WWF put in place wellbeing and resilience training programmes for their staff, which has again served to build resilience across the organisation.
SRI Executive looks forward to working with our clients and partners to understand resilience and other emerging issues affecting leaders in the international development sector.