Reflections on 2022 and looking ahead
Looking back on 2022, it has been an incredible year of change and one that has been, in many ways, a series of emotions. As we headed into the year, I was hopeful of continued innovation and global collaboration.
Last year saw most of the world open up following the rollout of the COVID-19 vaccines; as conferences returned, I had the opportunity to reconnect in person with senior leaders while attending events such as Grand Challenges. I'm taking this opportunity to reflect on 2022 and look forward to 2023.
Climate Crisis
As the climate crisis worsens, the effects are already seen with rising temperatures, the Pakistan floods, the drought in the Horn of Africa, and the deterioration of biodiversity. Low and middle-income countries continue to be particularly vulnerable to the effects of the climate crisis despite being the lowest contributors to global greenhouse gas emissions. The COP27 Conference which agreed to establish a loss and damage fund to assist vulnerable countries hit hard by climate disasters was encouraging. However, its operational details and actual funds are still not confirmed.
There has been progress this past year; countries agreed on a climate and biodiversity fund, renewable energy overtook coal power in the US, and the damage to the ozone layer is predicted to be repaired by 2040. Undoubtedly there is a lot more work to do; at SRI Executive, we are proud to continue to partner with organisations that work towards creating a sustainable future.
Global Health
One of the more notable lessons I took from the pandemic in 2022 is the need to build resilience in the form of vaccine equity. Having been increasingly conscious of the need for investment in the infrastructure for global health, especially in low-income countries, we must ensure that the lessons learned from the pandemic accelerate the change to global collaboration for any future health challenges. We remain committed to working with our partners, such as GAVI, the WHO, UNICEF, and CEPI, to achieve their aims of global health equity.
Localisation
There continues to be movement within the global development space toward localisation. For example, 60 percent of the 700 aid organisations currently operating in Ukraine are national entities. In the Horn of Africa, most of the 400 organisations responding to the drought are also local. Many donors and organisations are reviewing strategies to shift their "centre of gravity." At SRI Executive, we have long believed that localisation plays a crucial role in sustainable impact. We have continued to expand our team in new locations to meet the needs of our partners. In 2022, we had a rise of 46% of placements from lower- and middle-income countries.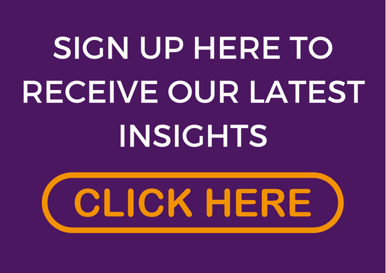 Future of Work
In the past three years, a significant proportion of work practices have transformed with flexible working, remote and hybrid working environments, and the need to focus on workplace well-being. 2023 marks the EU Year of Skills; at SRI Executive, we have been actively working with our partners to meet their future skills needs. Developing skills to manage a hybrid team has been one of the key focus areas for our strategy department this year, which is working with organisations on their culture and organisational design to strengthen their work practices.
Looking ahead- transformation, growth, and collaboration
2023 marks our 25th year in business in SRI Executive; on this monumental year for our team, I am proud of the work and impact we have achieved and what is yet to come.
At the midway point of the United Nations Sustainable Development Goals, we need to accelerate the global recovery following the pandemic and the green transformation to sustainable energy – the Ukraine war highlighting the need for energy security. In the past year, we have seen many positive developments – focus on gender equity, increase in funding mechanisms for global development, innovative solutions to combat the climate crisis – and encountered many challenges – war, refugee crisis, degradation of women's rights, food shortages, and global health issues – no doubt 2023 will hold the same. Looking forward to this year, I am even more driven to turn the lessons learned into action to empower the next generation toward a healthy and sustainable future.