Changes to the Funding Landscape – What does it mean for INGOs?
This is a time of extensive change in the global development sector. In SRI Executive's 25-year history, this pace– particularly in the funding landscape – is unprecedented. Across our Executive Search, Leadership and Strategy Consulting work, we are seeing the impacts of these shifts on leaders and their organisations. So, how are INGOs adjusting to this new landscape?
In the past year, the development landscape has seen a proliferation of global crises. Countries are struggling to build back after COVID-19 and respond to the impact of the Russian invasion of Ukraine. Energy costs are rising while the climate crisis has brought historic droughts and floods to Africa and Asia, contributing further to on-going food insecurity. In parallel to these crises, the World Bank continues to raise the possibility of an impending global recession.
Amidst these crises, demand on traditional sources of development and humanitarian funding have come under strain. The UN announced last year that it was facing its largest recorded gap in humanitarian funding, with 204 million people threatened by armed conflict and impacts of the climate crisis. ODA funding reached record levels, but it is estimated that aid in real terms has been inflated by COVID-19 spending and domestic spending on refugee costs. Despite an overall increase, some of the wealthiest ODA donors are cutting their aid budgets. The UK is scaling back by 30% and Germany is cutting its 2023 development budget by a reported €190 million ($202.6 million).
The prognosis on the funding landscape may appear grim, but INGOs are well-versed in responding to fluctuations in funding cycles. Many INGO leaders consider government funding shifts to be cyclical, and while a downward shift in ODA funding has been predicted for years, many INGOs still expect government donors to be the largest source of funding over the next decade. Even though government funding may be here to stay, INGOs are changing the way they operate to better engage with different donors, stabilise funding streams against fluctuations and respond to growing humanitarian needs. To that end, we are seeing organisations taking decisive steps to strengthen their leadership, alliances, brands and governance while investing in their people.
New Leadership for Resource Mobilisation
Our Executive Search team is seeing an overall increase in fundraising roles across the global development sector and a shift in leadership profiles at the C-suite level. With the rise of Corporate Social Responsibility, more businesses are developing philanthropic arms to provide funding and technical support to INGOs. Brand recognition is more important than ever as INGOs seek to attract this private sector funding. INGOs want leaders who can be brand ambassadors for their organisation, lead campaigns, and build relationships with both public and private sector donors. As organisations diversify their funding streams, leaders must be able to respond to a spectrum of needs. How can INGOs work with all these different types of donors? For C-suite leaders, success means that building and managing relationships is more important than ever.
Shifts in the funding landscape also have implications for the recruitment of fundraising talent. Many INGOs want to leverage the relationships and experience of private sector candidates but face barriers to attracting and keeping this talent. Historically, individuals hired from the private sector must adjust to the resource constraints and cultural differences that come with working for a purpose-driven organisation. However, some organisations are taking a more proactive and learning approach to re-shape their culture, systems, and processes to fit individuals with either private sector and INGO-experience.
Building Alliances
Some INGOs are mitigating against funding fluctuations by forming alliances with other organisations. Alliances create opportunities to diversify funding mix and pitch jointly for funding they may not have been eligible for without a partner's expertise and experience.
Forming strong, mutually beneficial alliances requires extensive due diligence and relationship building to create trust and co-define commitments and ways of working. Through our experience in supporting organisations to build alliances, we find that partners must:
Formulate clearly defined goals and outcomes.
Agree operating rules and ways of working that are fair, transparent and allow for recourse when problems arise.
Commit to creating a safe environment where concerns can be voiced and issues can be resolved.
Define clear roles and responsibilities to safeguard independent process management and show respect between partners.
Acknowledge the extra work that being part of an alliance requires, and clearly define how new responsibilities will be invested in and integrated into employees' current roles.
As such, while alliances can help diversify funding sources, they are not to be undertaken lightly. To build a successful alliance, some organisations consider the appointment of an expert third party who can act as a neutral facilitator to design goals, examine the landscape for potential partners who are a good fit, and examine partnership models.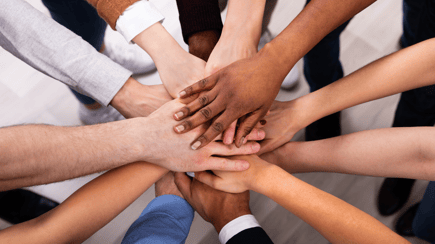 Investing in People and New Ways of Working
Investment in people at INGOs can be challenging given resource constraints. It is difficult to justify or secure additional funding for career development or internal training as organisations are pressured to be more business-like, lean and efficient. For some, it is a struggle to invest in career development pathways or shift towards a private sector approach to recruitment – hiring for values and behaviours and training new talent in skills and processes.
However, some INGOs are becoming more efficient and people-centred. A shift at the board level has been found to make a significant difference in organisational change. The more private-sector members are recruited to a board, the easier it is for an organisation to incorporate new and traditionally private-sector ways of working. Hiring a CEO who appreciates innovative approaches and will promote organisational change is also important. Both the board and CEO may nominate dedicated individuals at the C-suite level to champion change and should resource appropriately to manage change and shift ways of working.
Linking Branding Choices to a Theory of Change
INGOs are navigating a tension between making changes to pursue new funding opportunities and remaining true to their mission and vision. Without common language about impact and approach, it is difficult for organisations to illustrate their unique value. This is a strategic point for organisations to pause and re-examine their Theory of Change (ToC) to serve as that communication tool across funder types. Having a well-articulated ToC that demonstrates clear links between programme areas and translates across different audiences puts INGOs in a stronger selling position. A clear TOC also speaks to the results-driven approach common in the private sector and the traditional monitoring, evaluation, and learning approaches used in development. It can also help build confidence for donors to provide unrestricted or operational funding which is becoming increasingly more available. If an INGO can present a coherent funding strategy and compelling brand identity linked to mission and vision, they not only become more attractive to all potential funders, they can also push back on prescriptive requests from donors to maintain better coherence and focus in their work.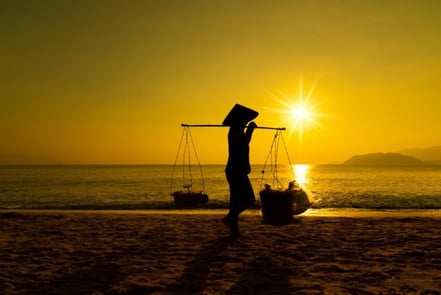 Governance and Transparency
Governance and transparency are important levers for accessing different types of funding, and donors from across different sectors are increasingly interested in these topics. A well-governed organisation – one which has clear controls, established accountabilities, participatory and inclusive approaches, measurable outcomes, and efficient and effective operations – can more easily attract new sources of funding and secure potential donors' trust. Governance remains a critical means to attracting funding, especially from government donors and traditional philanthropic institutions. In addition, traditional funders have strict reporting requirements and an impact focus, while the private sector is results driven. As such, the ability to demonstrate organisational effectiveness through clear, measurable indicators remains critical for INGOs to meet donor demands in both the private and public sectors. So, while soliciting unrestricted funding from individual contributions and high-net-worth individuals is an attractive option for many INGOs, the need for strong institutional governance and robust monitoring and evaluation frameworks remains for many organisations seeking large-scale funding.
Getting Comfortable with Change
As INGOs become more adept at responding to changes in the funding landscape, they will need to get more comfortable with shifting roles, partnerships, cultures and ways of working. For some organisations, this means hiring new leaders dedicated to change management. For others, it means engaging a neutral third party to lead the change management agenda in a way that creates a safe space for the uncertainty that comes with change.
If your organisation is adapting to new or shifting funding opportunities, or are working through a new funding approach, feel free to get in touch with us. We'd love to hear about what you are navigating. Whether you're seeking to attract new talent, adapt your organisation, or strategise for the future, we are happy to have an exploratory conversation to hear more.
Contact our team to see how we can help your organisation create lasting impact.