Embracing Change: Preparing Foundations for Cultural Shifts
SRI Executive is proud to partner with some of the world's largest foundations in delivering their critical missions. Across our Executive Search and Consulting practices, we are seeing cultural shifts in foundations to disrupt power dynamics between grantees and grant-makers and respond to changing needs in the development sector. So, what are foundations doing to embrace cultural shifts in global development?
Background
One of the key levers for shifting power in the global development sector has been a push to localise development aid. Recognising this shift, foundations are looking to better reflect the countries and regions where they work in the composition of their staff. More foundation leaders are based in programme locations, are from countries where foundations and their grantees work, or have lived experience in those geographies. As more foundations decentralise, they are looking for opportunities to reflect the needs of beneficiary communities in grant-making and foundation strategies. They are also moving decision-making closer to recipient countries.
In addition, foundations are re-examining the way in which they make grants. Trust-based philanthropy is on the rise; more foundations are providing grants directly to communities rather than using well-established international non-governmental organisations (INGOs) as intermediary funders, and some foundations are reducing the burden of reporting requirements for grantees. Billionaire philanthropist Mackenzie Scott continues to make waves in the philanthropic sector with her disbursement of $14 billion in unrestricted funding to date, setting a very public example for other philanthropic funders to do the same.
As momentum grows for localised development aid, decentralised decision-making, and trust-based philanthropy, foundations are thinking about the impact of these changes on their culture and operations.
Building Culture Fit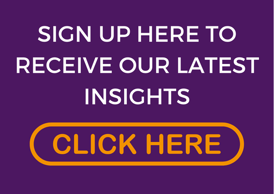 Building culture-fit in a shifting organisation is a two-way process, so foundations are increasingly reevaluating their historical and current culture, and considering what internal changes are needed to be more inclusive. One aspect they are considering is how leaders within the organisation hold and distribute internal decision-making power. A review of an organisation's systems and processes can be helpful to map out where and how decisions are made. Some foundations are noting that once staff members have been placed closer to programme geographies and grantees, they are also distanced from decision-making at headquarters despite their proximity to beneficiary populations. Assessing current processes, investing in team building, and reflecting honestly on where power and decisions are held within an organisation can help clarify roles and responsibilities, including when preparing for recruitment. SRI Executive can support foundations to reflect on their existing culture, challenge their assumptions, and make decisions on what leadership qualities will both fit with the foundation and align with their desire to change.
Talent Recruitment
In addition to re-examining their organisational culture and decision-making structures, foundations are also grappling with the supply-side and demand-side challenges of recruiting new talent. There are a limited number of potential candidates working in international foundations' grantee geographies with experience in handling large funding portfolios. Some creativity is needed to find qualified candidates from specific geographies. SRI Executive provides insights on the types of profiles on the market and work with our clients to identify what might be translatable skills. We accompany candidates throughout the process to determine competency and cultural fit for both client and candidate. In some cases, we challenge our clients to think differently about how and where to source talent and where they could be more flexible while still achieving a great result. Our knowledge of the market, built on 25 years of experience, and access to a global network, is helpful for developing a realistic candidate profile and identifying a strong pool of candidates.
On the demand side of the talent equation, we advise our clients on how to attract talent from new localities. This may include taking suggestions above on organisational readiness or taking action during the recruitment process. While many foundations are considered a desirable workplace, it is helpful to reflect on what motivates candidates to join a new organisation, especially when they may be taking a pay cut or moving to a new country. As such, we assist foundations in several ways to ensure their organisations attract top talent: we provide salary benchmarking information, give advice on organisational structures or ways of working which will be attractive to candidates joining an organisation, and act as a neutral third-party who can field sensitive questions or raise any concerns candidates may have during the recruitment process.
Living your values
At SRI Executive, one of our favourite things about working in the global development space is supporting our clients to make positive change. For organisations and individuals who are dedicated to making a positive global impact, it can be uncomfortable to acknowledge how our own structures and behaviours can create barriers to the change we want to see. In this context, it is useful to engage a neutral third party to mediate uncomfortable conversations, challenge assumptions, validate decisions on how to enact meaningful change, or provide market insights to expand creative thinking.