Introducing the next CEO of GAVI, The Vaccine Alliance
We are delighted to have partnered with the Board of GAVI for the appointment of their new CEO, Dr. Muhammad Pate.
Dr. Pate, a proven global health leader with national and international experience, will lead Gavi as it continues its work to support routine immunisation, outbreak response, and COVID-19 vaccinations worldwide.
A medical doctor trained in internal medicine and infectious diseases with an MBA from Duke University in the United States, Dr. Pate served as Nigeria's Minister of State for Health between 2011 and 2013. In this role, he led a flagship initiative to revive routine vaccinations, chaired a Presidential taskforce to eradicate Polio, and introduced new vaccines into the country.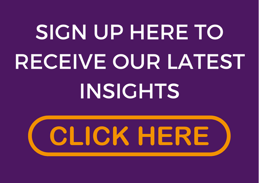 While serving as Global Director for Health, Nutrition, and Population and Director of the Global Financing Facility at the World Bank between 2019 and 2021, he led the Bank's US$18 billion COVID-19 global health response. He represented the Bank on various boards, including Gavi, the Global Fund, CEPI, and UNAIDS. He is the Julio Frenk Professor of Public Health Leadership at Harvard Chan School of Public Health. During his career, he has served on several health-focused boards and expert panels in the public, private and not-for-profit sectors.
We wish the Board and Muhammad every success in this next stage for GAVI Alliance and Global Health. This appointment continues to deepen our understanding of leaders committed to the Global Health sector.
Contact our team to see how we can help your organisation create lasting impact.